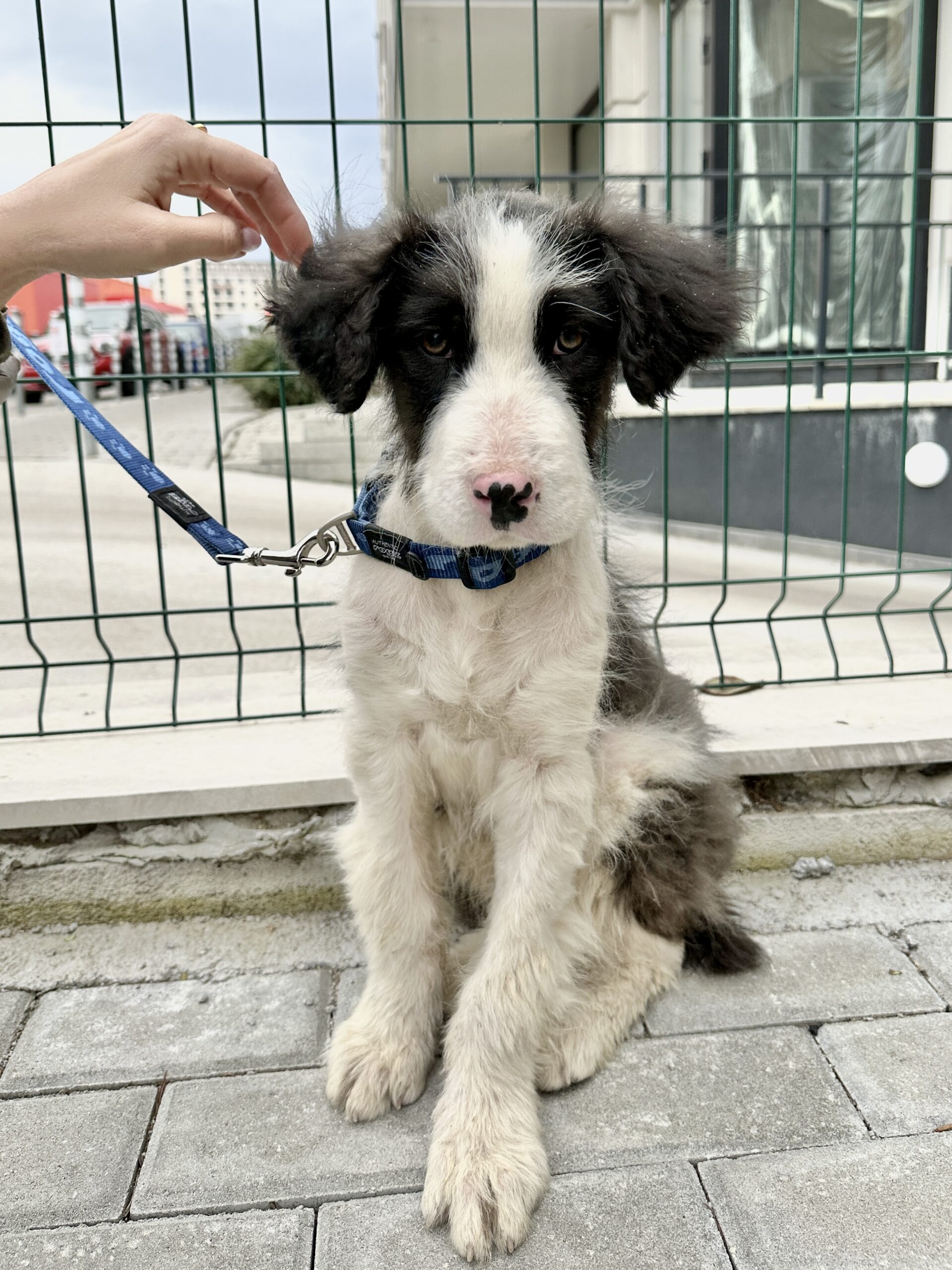 Name: FERO/boy, FIFI/girl, FEI/girl – adopted.
Breed: Mix/ Bulgarian Shepherd Dog)
Age: 4 months
Size: 7-8kg, currently expected to be around 50kg

Medical condition: Healthy, dewormed, third vaccine to come. Have had Parvovirus.
Character/Behavior/Habits: Social. They need attention and care necessary for any growing dog to build hygiene habits and adaptation in home and environment.
LOOKING FOR A HOME:

Animals

are given up for adoption as PETS only, which excludes life on a chain, or being used as guards or raised in conditions in the absence of an owner.

Please fill out an adoption questionnaire
Needs care support. Stayed in a hotel in Sofia and need financial support for care until they find Adopters.
The story: Read below↓
24.01.23.
The three puppies arrived today in Sofia. While we are looking for Adopters they will live in a hotel and will need financial support for their care.
We rely on you with gratitude🙏
The mother and one of the babies were adopted by the Man who helped rescue and fostered all of them to this day.
Thank you from the bottom of my heart, Dejan❤️